Swedish mounted arquebusier.
Swedish mounted arquebusier. XVII century
In the early 16th century in Italy, soldiers armed with arquebuses were put on croup to the horsemen to provide fire support during cavalry raids. Later, there were independent units of mounted arquebusiers.
These were small detachments that could easily "add fire" in the right place of the battle or arrange an unexpected raid on the marching enemy column.
In the future, the mounted arquebusiers appeared in other European countries. In the second half of the XVII century, they were replaced by dragoons.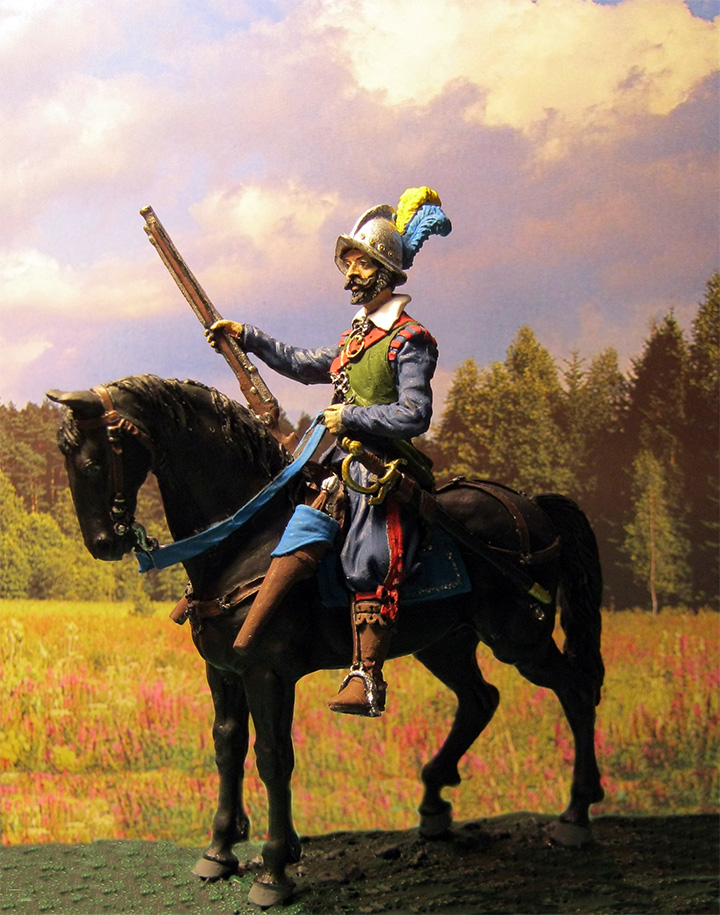 Swedish mounted arquebusier , XVII c., EK Castings, tin, size: 54mm.
click to enlarge