Registered cossack
Registered cossack, Ukraine, XVII century.
In 1572 г. Polish King Zygmunt II August issued an universal (decree) about forming the registered cossacks troops to defend the southeastern frontiers near the Dnieper rapids. The cossacks included into the special list (register) got salary and uniform from the Polish king. They also were released from labour conscription, taxes and gentry court, these cossacks could possess lands, had the rights of free trading, hunting and fishing.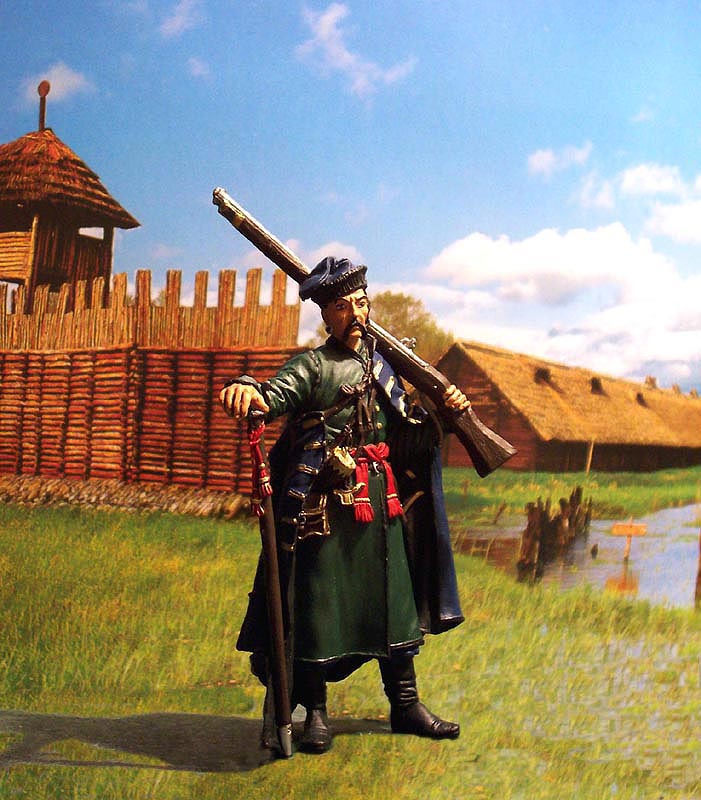 Registered cossack, EK Castings, tin, size: 54mm.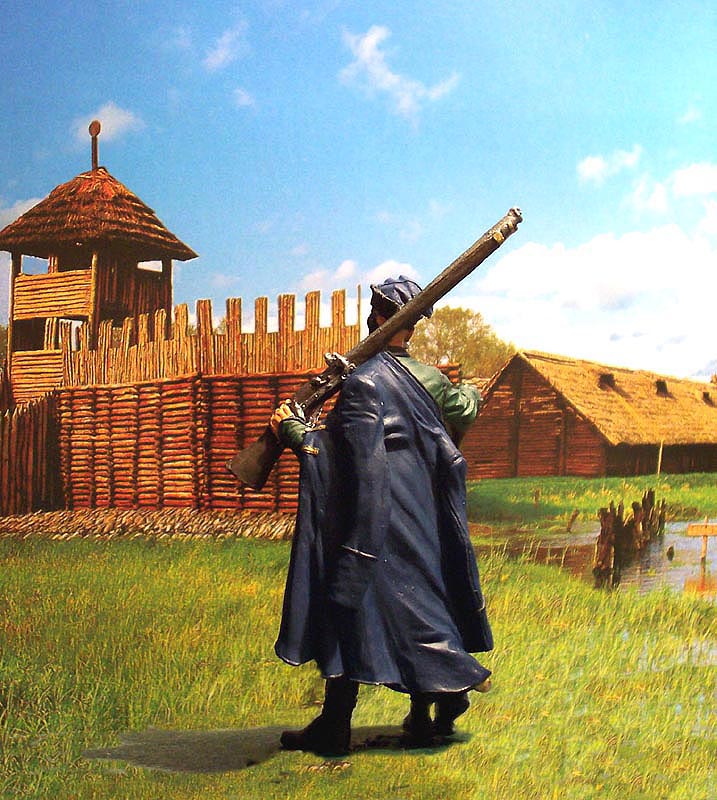 Registered cossack, EK Castings, tin, size: 54mm